Ride tall in the saddle and pull yer hat low,

Let the Lord ride with you where 'er you may go!
Cowboy Poetry the Cowgirl Way
Teresa Burleson is an award-winning poet whose poems are inspired by her personal experiences, her heritage and the Western way of life. She has an appreciation for the agricultural industries and the people who make their lives in it. Teresa's zest for life is evident in her poetry as well as her ability to make people laugh and touch their lives.
With a clear, soft Texas drawl and a voice that Waddie Mitchell once declared was "like silk", her poetry is beautiful, soulful and aimed straight for the western heart or the funny bone, as she tells of drought, rain, faith, legacy, horses, calving, and all the joys and hazards in life.

Her passion for her Western Heritage is also how she makes her living. Her position as Director of the Stockyards Museum, in the historic Fort Worth Stockyards, allows her the opportunity to promote and perpetuate the local history and that of the historic cattle drives that passed through Fort Worth.

 She is honored to be voted the Western Music Association, 2019 and 2017 Female Poet of the Year and her CD, The Calf Book, was named 2017 Poetry CD of the Year.
She has been in t
he Top 5 Nominees for Female Poet of the Year with the
Western Music Association (WMA) in 2022, 2021, 2020, 2019, 2017, 2016, 2015, 2014 and 2013.
In 2010 she was awarded the Cowgirl Poet of the Year by the
Academy of Western Artists.
 Her first CD, The Cowgirl Way was released in 2009.
Her second CD, The Legend Remains, was released in August 2013 and was in the Top 5 nominees for WMA Poetry CD of the year in 2014.
The Calf Book, her third CD, was released in August 2016 with great reviews.
Her fourth CD, West Texas Heat, was recently released in June of 2019.
Between the Sun and the Moon was released in March of 2022.

(CD's can be purchased on this web site.)
~~~~~~~~~~~~~~~~~~~~~~
Teresa is graciously sponsored by:
 www.crranchweardesigns.com - CR Ranchwear
 Victoria's Silver in the Fort Worth Stockyards
www.krcustomboots.com - KR Custom Boots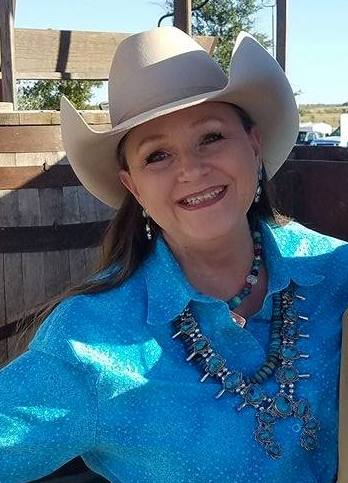 ~~~~~~~~~~~~~~~~~~~~~~~~~
Proud member of the Western Music Association and the Academy of Western Artists.